Musik im Jahr 1977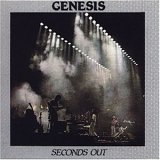 1977 ist ein epochales Jahr in der Popmusikgeschichte: Im August stirbt der King of Rock´n ´Roll in Memphis, Queen schreiben mit "We are the Champions" eine der größten Hymnen der Rockgeschichte, die Eagles komponieren mit "Hotel California" einen Song für die Ewigkeit, für Genesis endet mit dem Ausstieg von Peter Gabriel die Zeit des "progressive rock", in der Restbesetzung Banks/Collins/Rutherford nimmt die Band mit "Seconds Out" eines der besten Live-Alben der Geschichte auf. Ebenfalls live und ein Meilenstein des Hardrock sind "On Stage" Rainbow mit dem Gitarrenhelden Ritchie Blackmore und dem genialen Sänger Ronnie James Dio.

Kaum zu fassen sind die Bandbreite und die Kontraste der Zeit: Die ABBA-Mania findet ihnen vorläufigen Höhepunkt - ein halbes Dutzend Singles wie "Knowing Me, Knowin You", "Money Money Money", "The Name of the Game" platzieren die Schweden in den Charts.

Die britische Gruppe Smokie ist mit ihren (bis heute in Festzelten und Partykellern unvergessenen) Hits wie "Needles and Pins" und "Living Next Door To Alice" unglaublich erfolgreich - so erfolgreich, dass die von Howard Carpendale aufgelegte deutsche Version von "Tür an Tür mit Alice" zeitgleich in der Hitparade steht.


Der Zeitgeist treibt Blüten wie das spanische Damen-Duo Baccara und bringt den Durchbruch für eine der ersten Gruppen, die von einem findigen Produzenten komplett zusammencastet wurde: Das Disco-Pop-Projekt Boney M landet Hits wie "Sunny", "Ma Baker" und "Belfast" - im gleichen Jahr 1977, als Sid Vicious zu den Sex Pistols stößt.